RPO Codes
Maintenance
Dynomometer
Drag Racing
Corvette Photo Albums
Hi, welcome to this website about my 1996 Corvette. As you can see from the picture it is Competition Yellow.


I bought this car on October 13th, 2001. I flew to Baton Rouge, Louisiana and to purchase it and drove it home. Amazingly it averaged 29.4mpg on the trip to its new home.
It is an LT4. For those of you who are not Corvette experts the LT4 on a Corvette has the following characteristics:
330 HP 350ci engine
6 Speed stick shift
Offered on the Corvette only in 1996
In 1996 there were 485 Competition Yellow Corvettes made
390 of those were coupes
55 of those had the beige interior
16 of those were LT4s
4 of those had the F45 Suspension

Check the Repairs and Maintenance Page for any changes to it.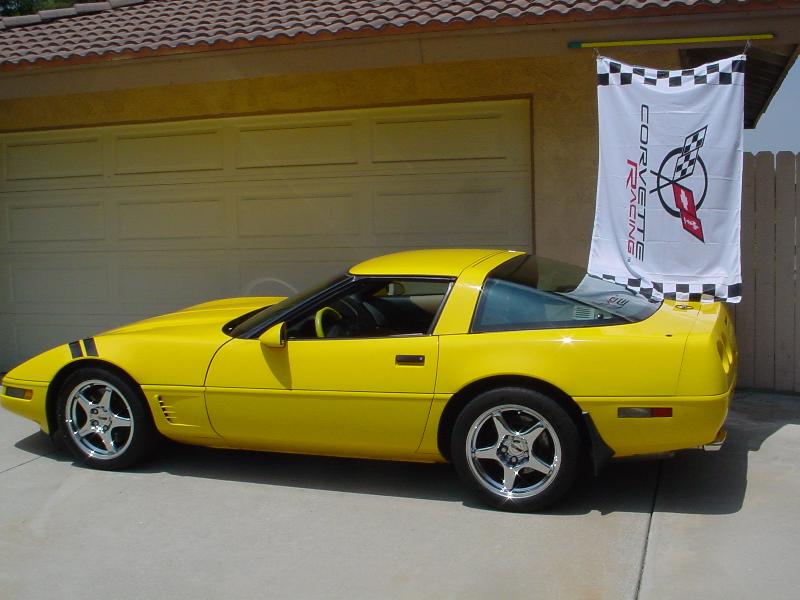 Feel Free to Email me with comments!